Computer Repair Service
New screens, chip re-soldering, power supply connection replacement, backlight replacement, new inverter, replacement keyboard, we have done it all. With a handy pick up and drop off service we usually have your laptop back with you within 24 hrs.
More info: Laptop Repair Page.
We've fixed hundereds of computers infected with Malware, Trojans, Rogue Anti-virus software and other nasties. It's become increasingly easy to become infected from sites such as Facebook and via emails from friends. The screenshots on the left show some of viruses we've encountered and fixed. Usually within 1 hour at your home or office we can have everything back to normal.
With a few simple tools we can remove all the unwanted programs (or viruses) that are running in the background and slowing up your machine. We can show you the tricks and install the free software you need to keep it running lightning fast.
If you've just powered on your PC or Laptop and realised that your data is gone don't panic. Most accidentally deleted data is easily recoverable using some clever software tools. All you pay is our cheap hourly rate. If you cannot read your hard drive we have tools to get your data back at a very reasonable rate. Click here for a useful article regarding data recovery. Before you spend $500+ on data recovery let us take a look. We can usually recover your data for $75.
Computer Set-Up (desktop/laptop)
If you've recently purchased a new PC or laptop and are unsure how to get the most from it we can take you through all the functions you may not know about so you can get what you need from your PC. We believe this is always best done in your home. Click here to find out why.
There are many reasons for poor internet speed or loss of connectivity. We can look at your ISP performance, network and firewall set-up to ensure you get a reliable, safe and fast connection.
If you need to set up a new secure network we can get it done quickly and right. We can set up a new network for you or walk you through all the stages and options.
Microsoft Word,Excel, Powerpoint
These applications are essential for many professionals but can also be a headache. If you are struggling to achieve what you want we can get you back on track in no time.
If your printer has died or is on it's way out give us a call. It maybe easily repairable or it might be something as simple as a software upgrade.
We support small and large businesses throught Vancouver.
More info: Business Services Page.
Common Virus
Problems
Here are some screenshots of common virus issues we have recently fixed.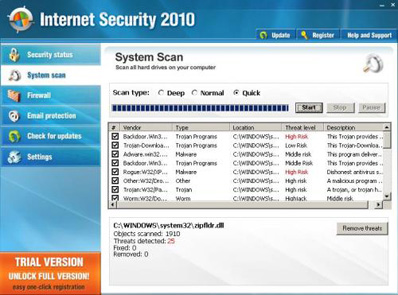 Internet Securiity 2010 pretends that you have multiple viruses and then tries to get you to buy their software (which does nothing).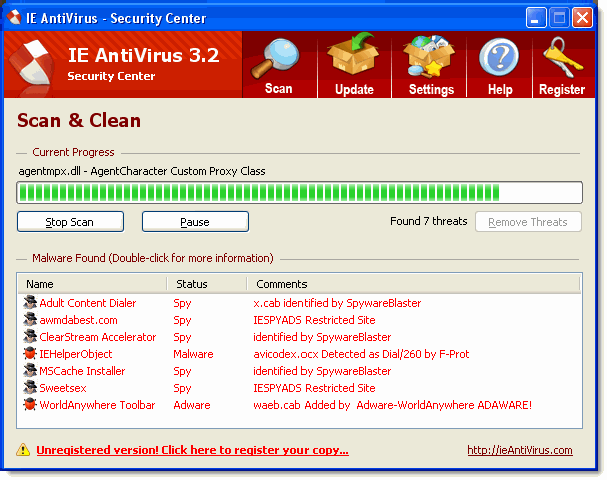 IE Anti Virus 3.2. Another rogue anti-virus program which downloads real viruses to your computer.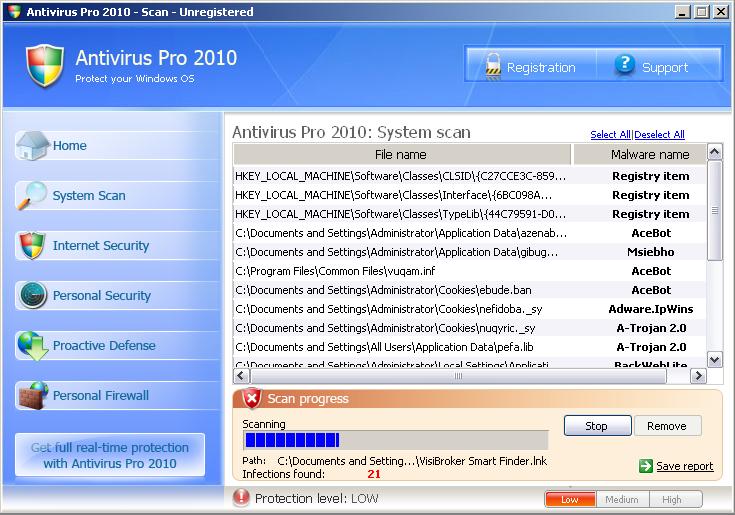 Anti-virus pro tries to mimic Microsoft anti-virus products.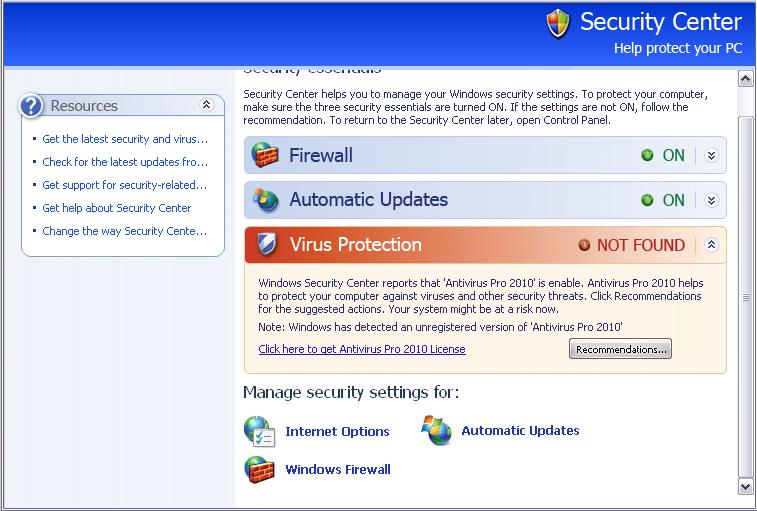 Fake Security Center tries to trick you into buying an Internet Security Product.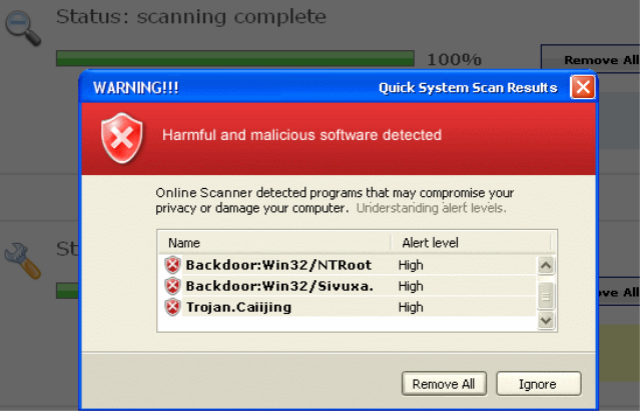 Annoying Fake pop up.
All of these are examples of rogue anti-virus software. Whatever you do don't buy the products which either do nothing or make the situation worse.
Click here to read Wikipedia's detailed description of Rogue Anti-Virus software.